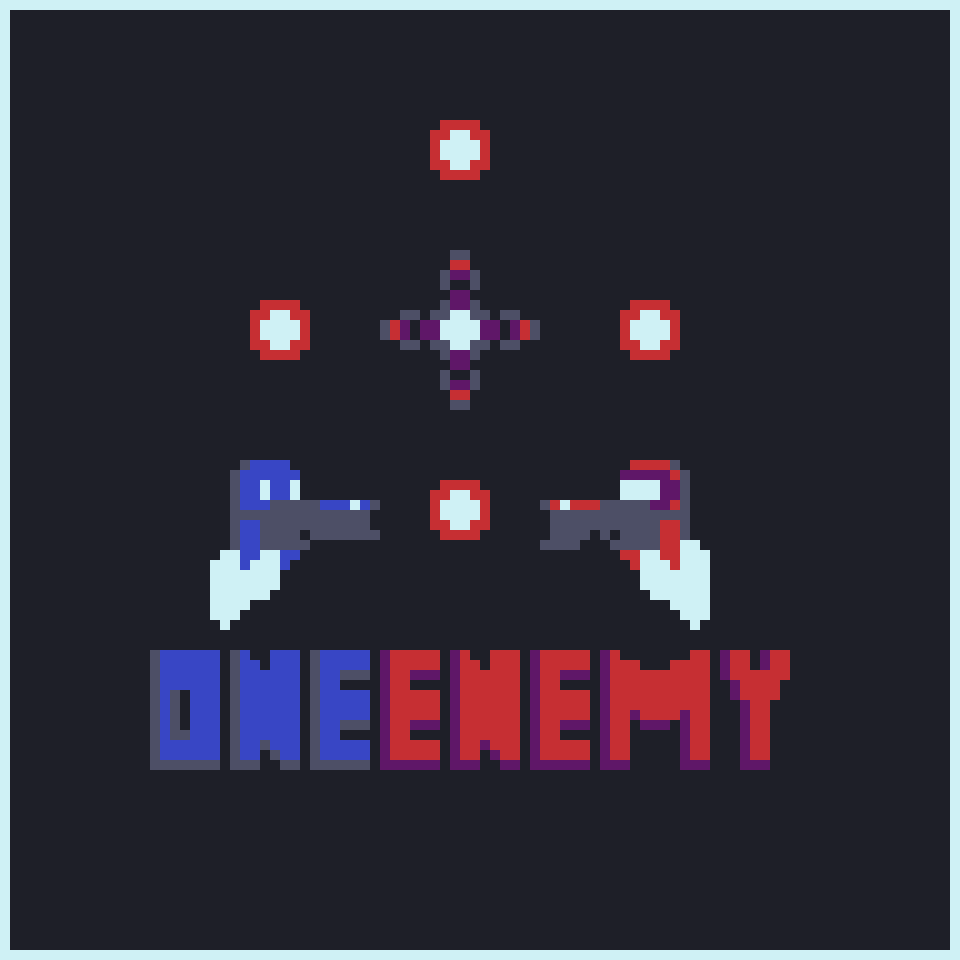 One Enemy
A downloadable game for Windows
You are a small blue guy who has one problem in life - a masked red guy who keeps attacking you! Do your best to survive for as long as possible and deal as much damage to the enemy as you can.
The ball in the end screen, menu and instructions screen has nothing to do with the gameplay, it is there just for fun.
This game was made in under 48 hours for the GMTK jam 2019 with the theme of "Only one". The point of this game is that here is only one enemy.
Install instructions
Download the zip and extract the files - it's that simple!